Hello
COSPLUS by Props&Ops have a chance to interview the guest cosplayers from COSCOM EXTRA Festival event. Many people known that COSCOM event always have guest cosplayers as highlight that many cosplay fans interesting. This time 3 cosplayers: Misa, Chihiro from Taiwan and Saida from South Korea.
| MISA |
Misa is very famous cosplayer from Taiwan
Today she cosplaying as Rem from Re: Zero

For Misa, This is the 4 th time that she visit COSCOM Event in Thailand
| CHIHIRO |
Cosplayers from Taiwan. Today she look so outstanding.
Today she cosplaying as Saber (Nero) from Fate series.
| SAIDA |
Cosplayers from South Korea that today she look so lovely.
Today she cosplay as Takagaki Kaede from THE iDOLM@STER: Cinderella Girls
Now is time for the Interview section. Hope you enjoy reading.
---
Interview |with 3 cutest cosplayers Misa, Chihiro and Saida
Hello, please say hello to Thai fans and friends. (Video Clip.)
Saida | Hello "Anyong-haseyo" My name is SAIDA from South Korea. The manga that i like the most is One Piece. I'm glad to join this event today and hope everyone will happy and enjoy events together. And hope we will meet again in the future.
Misa | Hello! I'm Misa, I come from Taiwan (.)
Chihiro | Hello! I'm Chihiro (.)
Dear Chihiro and Saida, How do you feel about visit COSCOM 1st time?
Saida | I'm very glad because the COSCOM's staffs take really good care of me. Thai fans are also welcome me very well. I'm glad to have a good time with Thai fans today.
Chihiro | This is the first time i'm come to Thailand. Very glad that Thai fans welcome me. Feel very excite and so happy.
for Misa, This COSCOM event is the 4 th time for you, How do you feel?
Misa | Everytime i come here, I feel like Thai people have good manner so i feel pleasingly to come here.
What make you become interest in doing cosplay?
Saida | I have seen cosplay since i still a kid. One day i went to cosplay event by accident and i saw cosplay. It's make me feel like "Oh! This is good, This is cool" so that make me interest in cosplay and when i back home and tell to my mom. She suggest me to try cosplay, i feel like my mom try to encourage me so I feel like "let's try cosplay"
Chihiro | I like cartoons and animes for a long time, Then one day when I was in high school, my senior asked me to join cosplay event. So i feel interest and go join the event, that the first cosplay event for me. Then i started cosplay since that day.
Misa | I like drawing and there was drawing club at the school. One day there was an activity about drawing with doing cosplay. Since then i feel that cosplay is so fun and that make me start cosplay.
How do you feel when you doing cosplay first time?
Saida | I feel shy. First time i cosplay i feel very shy that make me nervous and scare to look at the people because i'm not sure my cosplay was good enough. But when i saw other people doing their cosplay very well. It's make me want to try better for my cosplay.
Chihiro | First time I went to cosplay event I feel very impressive, it feel like a girl fall in love at first sight. Seeing characters that I like walking in the reality make me so excite. so i want to go on cosplay.
Misa| My first time cosplay is private cosplay. I feel like everybody have very good skill with making their costumes, their wigs because that time there are no Pre-Order. It's make me feel like I want to try to do things like that too.
Since you been doing cosplay, What make you decide to do cosplay until this day?
Saida | For me, The fascinate of cosplay is the way myself can be the characters that I like. I feel like I still want to be the characters I like so that make me still want to continue doing cosplay.
Chihiro | I like cartoons and everytime when there are new cartoon series coming and i like them, It's make me want to cosplay. It's kind like I want to be the characters because i like and love them so much.
Misa | I like drawing. Everytime I have done cosplay photoshoot. I like to make the Photoshop's effect in the photo to make it more beautiful. I still want to continue doing both cosplay and drawing because I want to doing things I like together.
What things you think it's the most proundly present and what things you want to improve more in your cosplay?
Saida | Because i like One Piece so I used to cosplay One Piece characters. .. One Piece become my favorite characters. In One Piece there are many characters right? So i used to cosplay as many female characters that i like from it.
About improve things, I feel like I want to do better about hair and wigs styling because I think my skill is not good enough so i want to improve more. And because myself is natural smile and laugh often so when I do the characters that have smart look or discreet,my cosplay is not so good. About facial acting is the one I want to practice more.
Chihiro | My most proundly cosplay is Inori from Guilty Crown because i dedicated myself and everything to this cosplay so much. It's make me feel like i'm Inori for real. I liked this work so much.
For things to improve. I feel like a have many things to improve such as costumes, wigs, etc. I want to make them more realistic and better.
Misa | Previously, I like to cosplay Loli or Shoujo style but now i start to try cosplay some Europe characters and I feel like I still have a lot to learn because the make-up and facial acting are very different. i like 2 style, so i want to improve more and more of them.
Do you have anything special you're planning about your cosplay in the future?
Saida | I like One Piece so I want to try cosplay some One Piece characters that difficult such as Monster. I want to try that "Can i cosplay like the original?" I think I still do cosplay because cosplay is the thing I like.
Chihiro | For now I like Fate serie both anime and game version so I plan to cosplay many character from this serie. Right now there is one character that I want to cosplay a lot, female character that have many props and elegant but i'm not tell you now which character is.
Misa | Now i addict to Overwatch. I also like every female characters in this game and want to cosplay them all. Now i have a plan to cosplay "Widowmaker" the sniper in this game. Hope you will like my cosplay.
Finally, Do you have anything to say to Thai fans?
Saida | I'm very glad and impressed that Thai fans welcome me and thank you very much to COSCOM for giving me a chance to be here. I hope in the future i will have chance to join and take more time with fans together. I hope everyone will like me more. Thank you very much for interested in me today.
Chihiro | I'm very glad to come to Thailand and visit COSCOM event because everybody here are very kind and welcome me very well. I heard that many Thai people like characters from Fate series so I'm very excite. I will continue doing cosplay more.
Misa | Thank you to all Thai fans who alway encourage me especially in Facebook. I saw the comments that have Thai name many times but their comments are in English, not Thai language. I'm very happy that Thai fans try to communicated with me and try to encouraged me.
---
Hope you enjoy this interview and apologize if there are some mistakes.
Not just the interview, we also have video clip in the event when Guest Cosplayers interview on stage. Let's watch
Let's take a look to 3 guest cosplayers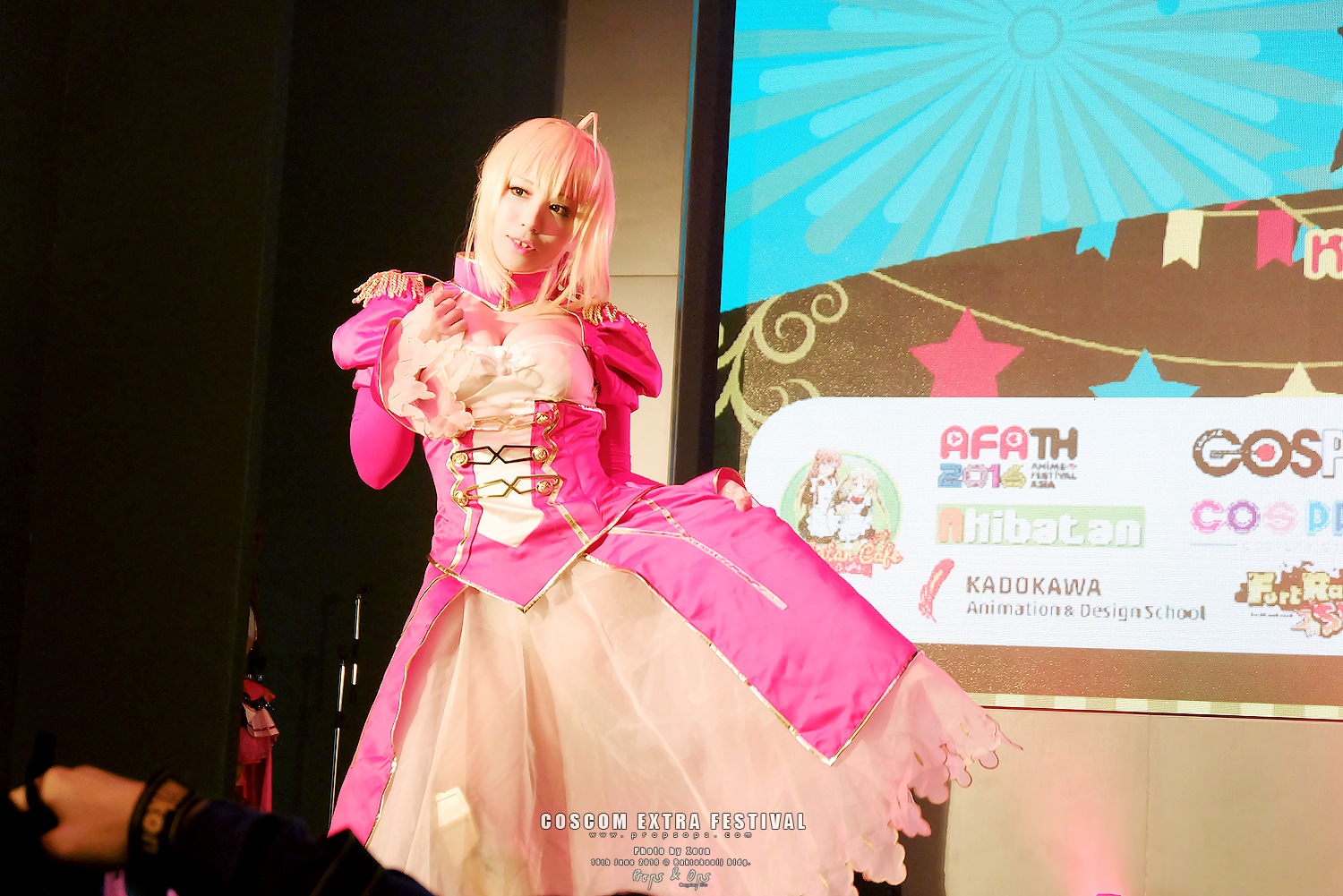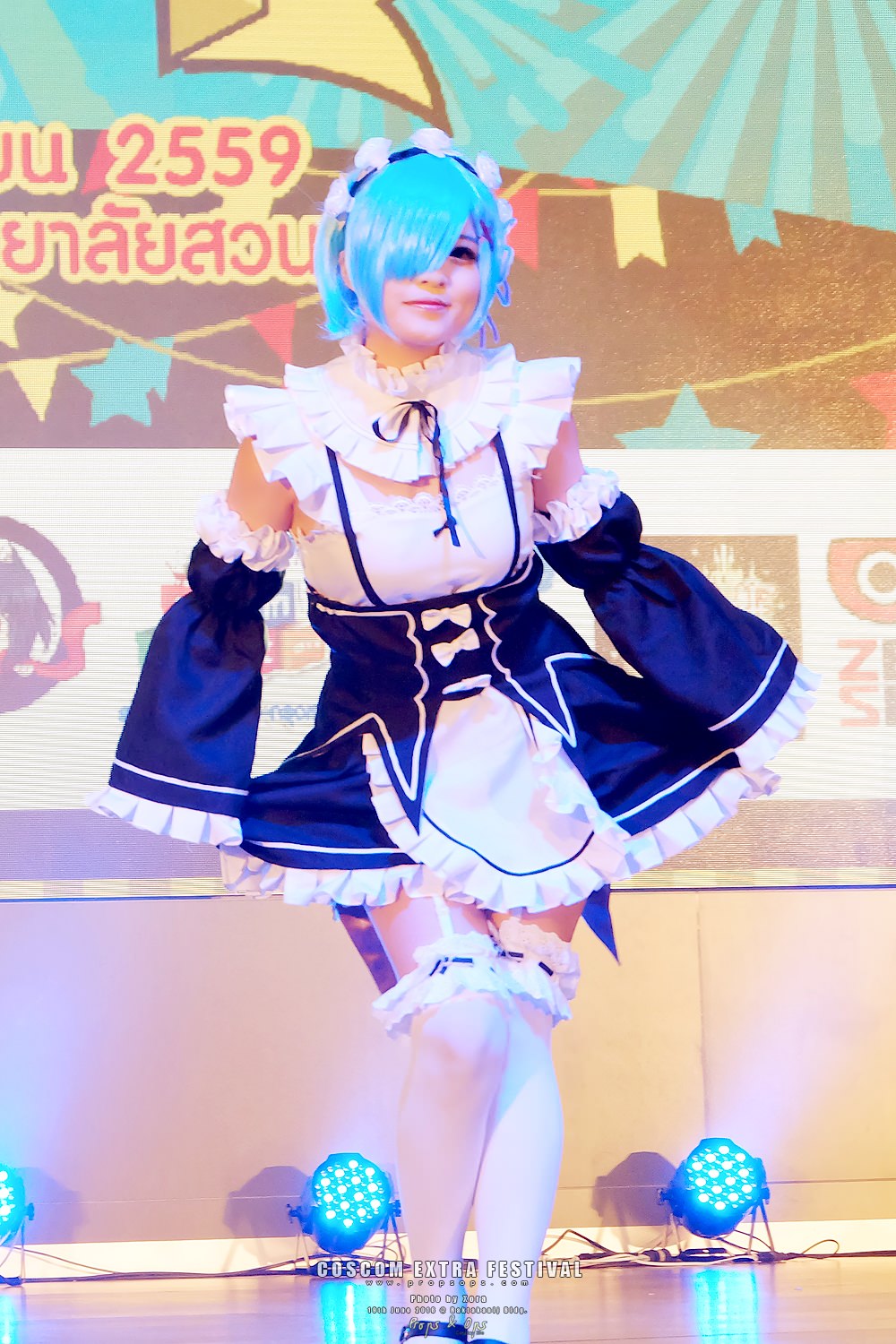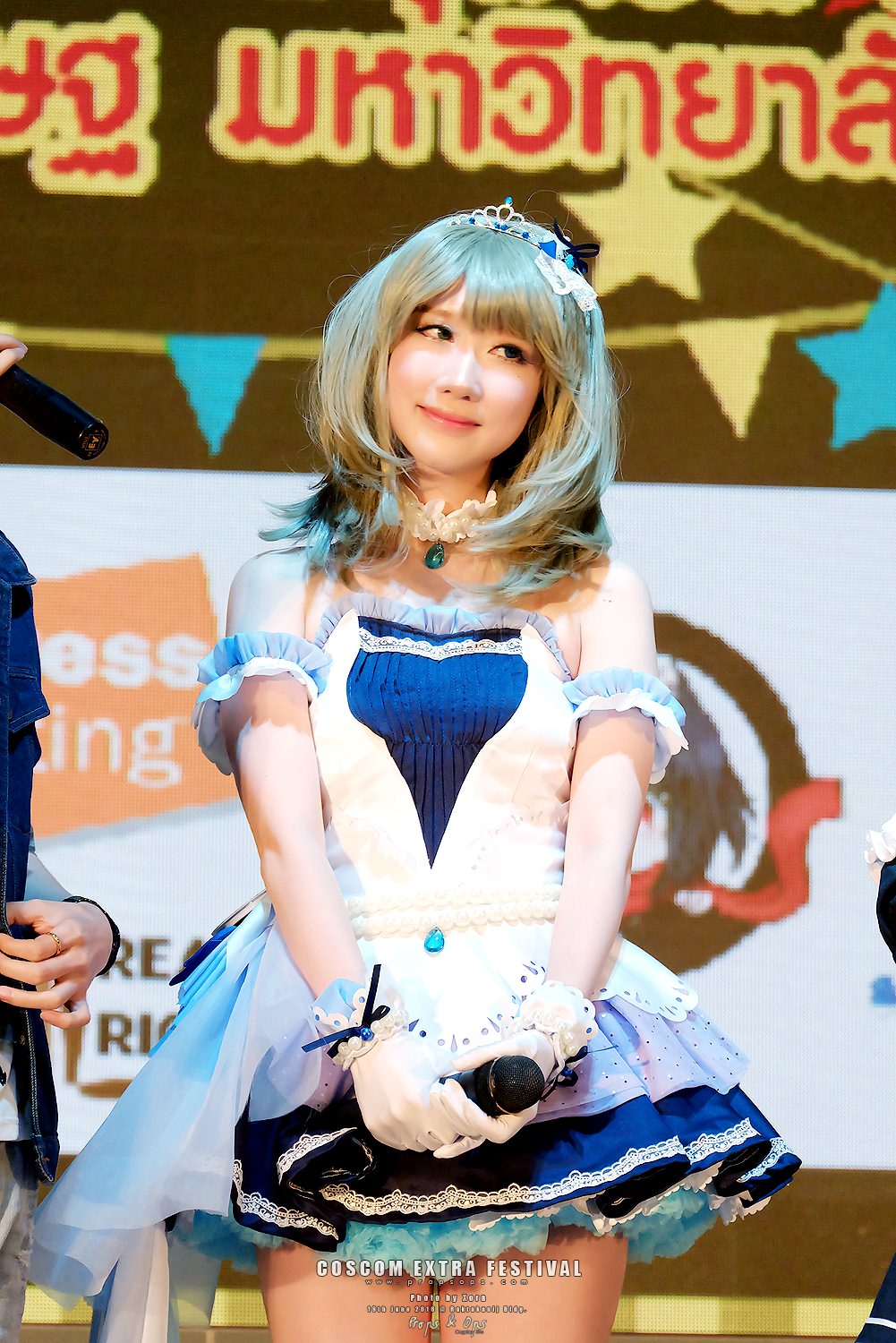 You can see more Guest Cosplayers photos and ETC. at
http://propsops.com/gallery/2016/coscom-extra-festival.php
Finally, Thank you COSCOM for the chance for interviews with 3 guest cosplayers.
If you like this interview, Please LIKE and SHARE
COSPLUS will bring good interview more in the future, Don't forget to follow us.
COSPLUS by Props&Ops
Interview by Xora
Photos by Xora & Googgig
Special Thanks