สำหรับบทสัมภาษณ์ Guest Cosplayers ในครั้งนี้เป็นคอสเพลย์เยอร์สาวที่มีความสวยหวานและมีความเท่ที่เรียกได้ว่า ไม่ว่าแฟนๆจะเป็นหนุ่มหรือเป็นสาว มีต้องหลงเสน่ห์แน่นอนกับ Hikarin the beauty and attractive cosplayer with charming smile from Canada.
This is the first time Hikarin visit Thai event and she's the only one of guest cosplayers in this event that didn't come from the country in Asia.
About this event, Anime Festival Asia Thailand 2016 or AFATH 2016 , Cosplus by Props&Ops thank you to all AFATH staffs and especially thank you to all COSCOM staffs for the chance to interviewed the guest cosplayers.
และด้วยอย่างที่รู้กันว่า คิวตารางงานของ Guest Cosplayers ในงาน AFATH 2016 นั้นแน่นมากๆ ทั้งกิจกรรมบนเวที ทั้งการพบปะแฟนๆและแจกลายเซ็นที่บูธต่างๆ
ทาง Cosplus จึงอาจมีคำถามสัมภาษณ์ไม่ได้มากเท่าไหร่ ด้วยไม่อยากรบกวนเวลาของคุณฮิคารินมากจนเกินไปค่ะ
Interview | Hikarin .. the cool and beauty cosplayer in AFATH 2016
1. Hello. we would like to ask Hikarin what you prepare for coming to meet Thai cosplay fans??
⋅Hikarin | Before coming to Thailand, since this is my first event being invited. I went out for a shoot and I made a photobook for this convention and it's the Slain (from Aldnoah.Zero) photobook and it's on sale right now in COSCOM corner. (smile)
2. How do you feel about Thai fans yesterday? ((interviewed on 3rd day of event))
⋅Hikarin| Oh (smile) everyone was really really welcoming to me and they was really respectful. They didn't do anything rude which I really much appreciate. (smile)
3. Normally, we like to ask "Do you like Thai foods?" but this time we want to ask you that what is your favorite or recommend foods in your country??
⋅Hikarin | Ah! (exciting smile) If you go to Canada then you have to try our Maple Syrup! and Ice Wine (smile)
For maple syrup there's a way to eat it, you can just put it on pancake but a more Canadian way of eating it is taking some snow, fresh snow from the ground and putting the maple syrup on top and just eat it like that and also an Ice Wine is very very good.
⋅Interpreter | Ice Wine ??
⋅Hikarin | Yes, Ice Wine is made from the grape that been actually frozen by winter. The first wind of winter. They frost it and then they thaw them self because the weather is not fully in winter yet and after they thaw the grapes are really really sweet for a wine making. It's call Ice Wine.
⋅Interpreter | Wow!
4. Since you been doing cosplay. What make you decide to do cosplay until this day?
⋅Hikarin | It's fun (smile and laugh) It's what I love to do the most. There was nothing that I find more fun to do than cosplay. Everything about it from taking the picture, editing the pictures, making the costumes, cutting the wig and practicing the make up. That's all so much fun and noting can not compare to it. (smile)
5. Finally. Do you have anything to say to Thai fans?
⋅Hikarin | Oh! (smile) I really wish, I really hope that one day they can come to Canada and if they do. I will take them skiing. (smile)
---
*Note สำหรับหลายคนอาจจะสงสัยว่า Ice Wine หน้าตาเป็นยังไง เลยไปหารูปมาประกอบเพื่อให้เห็นภาพขึ้นนะคะ โดยเป็นรูปจาก Wikipedia ค่ะ
---
เป็นอย่างไรบ้างคะกับบทสัมภาษณ์ครั้งนี้ หวังว่าจะชอบกันนะคะ จะเห็นได้เลยว่าคุณ Hikarin นั้นรักและสนุกกับการคอสเพลย์มากๆ และยังมีความเป็นกันเองกับเหล่าแฟนๆ มากๆเลยค่ะ ไม่แปลกใจเลยที่ตรงนี้ถือเป็นเสน่ห์อย่างหนึ่งที่ทำให้การมาไทยของคุณ Hikarin คราวนี้ ทำเอาหลายคนต้องยื่นใบสมัครเป็นแฟนคลับกันอย่างมากมายเลยค่ะ
อย่างที่บอกไปนะคะว่าเราพยายามรบกวนเวลาคุณฮิคารินให้น้อยที่สุด เลยทำให้บทสัมภาษณ์อาจจะสั้นไปสักหน่อย ต้องขออภัยด้วยนะคะ
ว่าแล้วขอลงรูปคุณฮิคารินจากงาน Anime Festival Asia Thailand 2016 from all 3 days of event.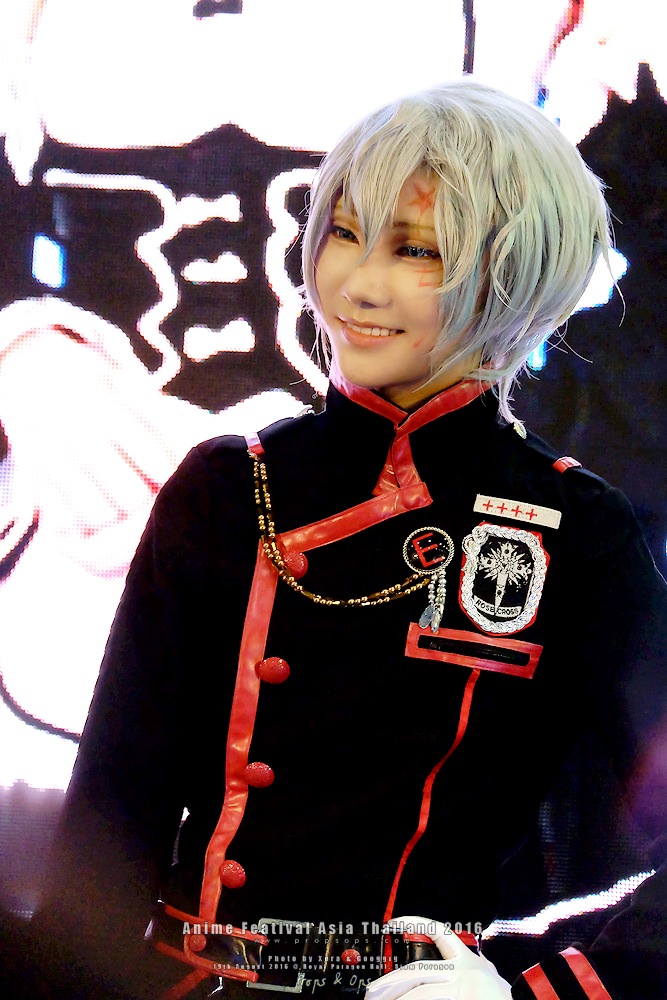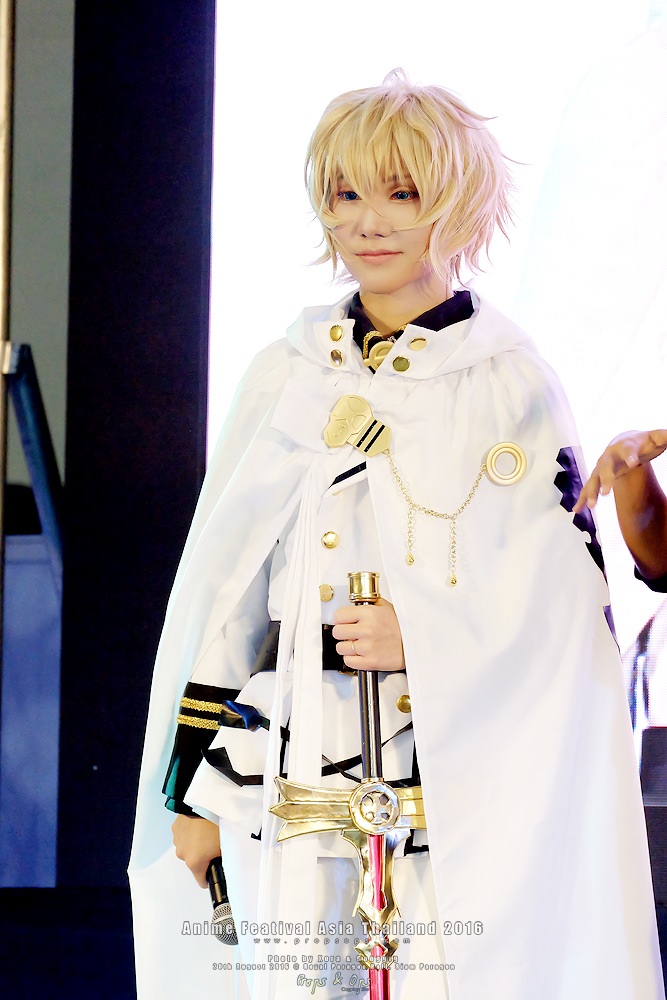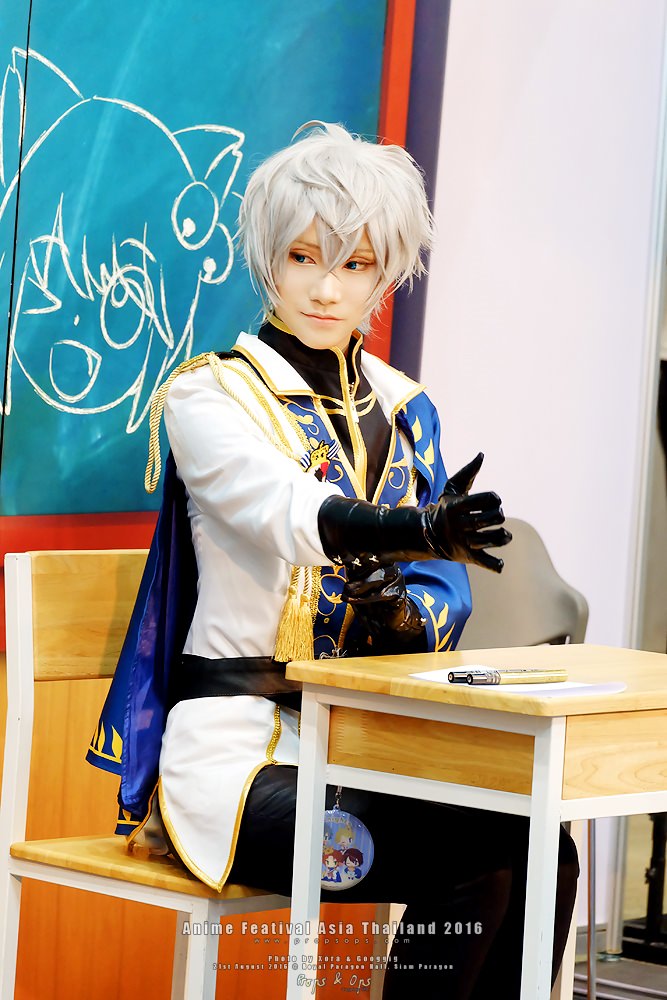 All the photos youcan see in gallery page at Props&Ops. (So many photos!)
http://propsops.com/gallery/2016/anime-festival-asia-thailand-2016.php
Video from
Meet & Greet Hikarin in Anime Festival Asia Thailand 2016 from 2nd day of event.
ติดตามบทสัมภาษณ์ Cosplayers ท่านถัดไปจากงาน AFATH 2016 เร็วๆนี้แน่นอนค่ะ
ท้ายสุดนี้ขอขอบคุณทุกๆท่านที่ทำให้ Cosplus ได้มีโอกาสสัมภาษณ์ในครั้งนี้ และขอบคุณผู้อ่านที่ติดตามอ่านนะคะ หากมีข้อผิดพลาดประการใดขออภัยมา ณ ที่นี้
and if you like this article please Like & Share encourage us. Thank you
Cosplus by Props&Ops
Text & Interview by Xora
Photos by Googgig
Special Thanks
⋅ AFATH 2016 – http://animefestival.asia/afath16/
⋅ COSCOM – https://www.facebook.com/CoscomTH
⋅ Hikarin – http://worldcosplay.net/member/hikarin
⋅ Zieon for interpreter.
⋅ Pan Meesook and Dokkao for coordinated and the chance for interviewed this time.